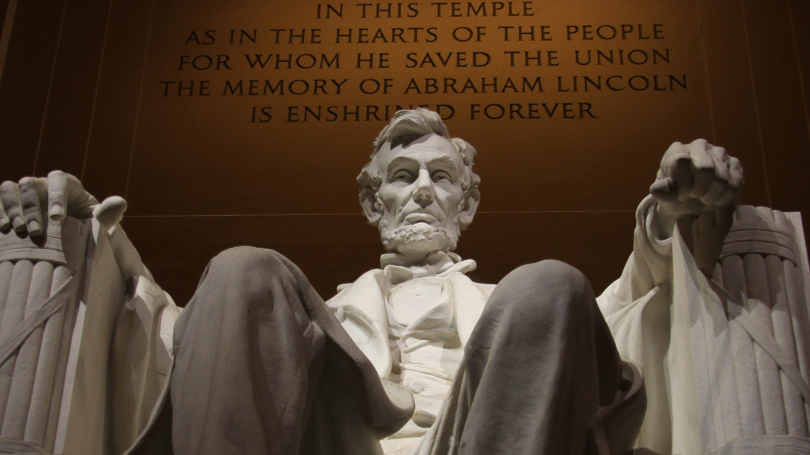 Although the Lincoln Memorial is just one of the District's many monuments, the larger-than-life Honest Abe is also among travelers' favorites. History buffs might enjoy the man of few (albeit powerful) words' two famous speeches, the second inaugural address and the Gettysburg Address, which are both etched into the memorial's opposing walls. Meanwhile, art history and architecture aficionados will enjoy admiring the building's striking design by Henry Bacon, complete with 38 Doric columns, 36 of which signify the states in the Union at the time Lincoln passed away.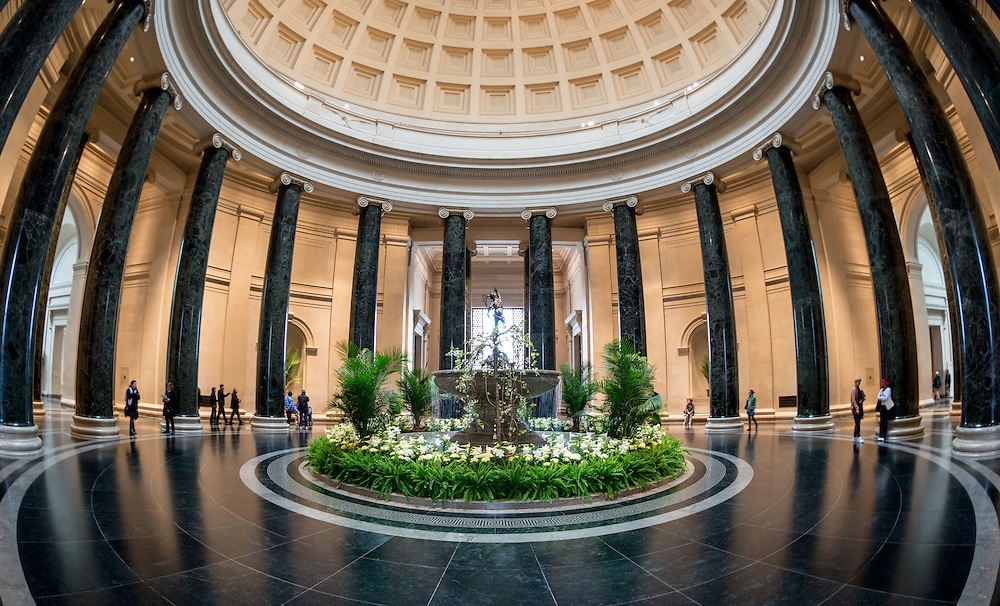 If you're any kind of art connoisseur, you should make a stop at the National Gallery of Art. Composed of the East Building, which houses the gallery's more modern works (think: Henri Matisse and Mark Rothko), and the West Building, which contains the collection's older works (from Sandro Botticelli to Claude Monet), this museum has enough to fill an entire afternoon; pace yourself and maybe order a coffee, gelato or lunch at one of the gallery's five bars and cafes.
At 555 feet and 5 inches, the Washington Monument (at its completion in 1884) was the tallest structure in the world. And nowadays, you can ride one of the Monument's glass-encased elevators to the top observation deck to enjoy 360-degree views of the city. However, the Monument's elevators are currently undergoing renovations, so visitors will not be able to go to the top until early 2019. You can explore the attraction's exterior for free 24 hours a day, but National Park Service rangers are only available from 9:30 a.m. to 10 p.m. to answer questions. Visit the National Park Service's Washington Monument page for more information.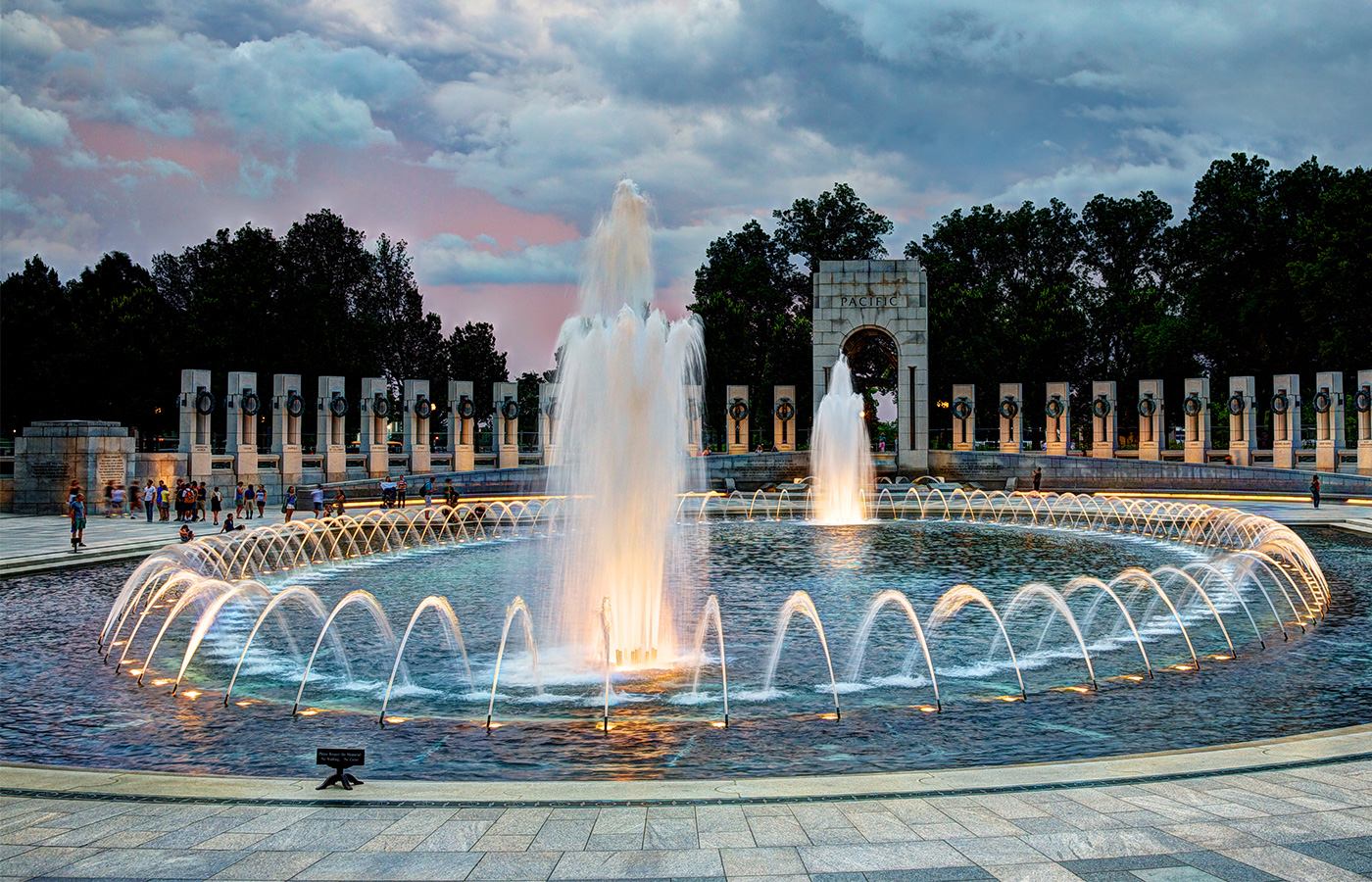 National World War II Memorial
A popular memorial, the National World War II Memorial was dedicated in 2004 to the 400,000-plus Americans who died during the war. A circle of 56 pilings (representing the then 56 U.S. states and territories) looks over the Rainbow Pool. At night, with lights shining, this memorial can be quite ethereal.Past visitors said they felt inspired after visiting the National World War II Memorial. Though you'll rub elbows with other tourists in the spring and summer, previous travelers suggest timing your visit during one of these seasons so you can enjoy the memorial's fountains and waterfalls.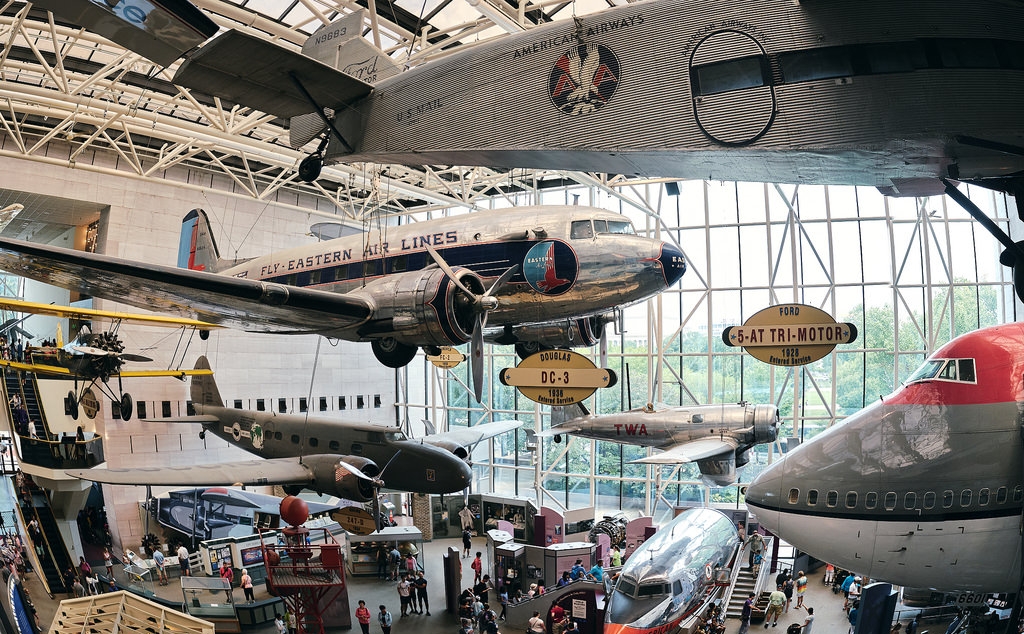 National Air and Space Museum
Attracting millions of people each year, the Smithsonian National Air and Space Museum contains a trove of celebrated aircraft, including Amelia Earhart's Lockheed Vega 5B, Charles Lindbergh's Spirit of St. Louis and Wilbur and Orville Wright's 1903 Wright Flyer, among others. Exhibits include a flight simulator, an IMAX theater and the Einstein Planetarium. And parents beware: The three-level gift shop is huge, so get ready for pleas from your kids. Visitors recommend arriving in the morning to avoid the heaviest crowds, which are sure to pour in, especially once summertime rolls around. Some say parts of the museum are also starting to look worn but insist this is a must-visit site for families and aviation enthusiasts.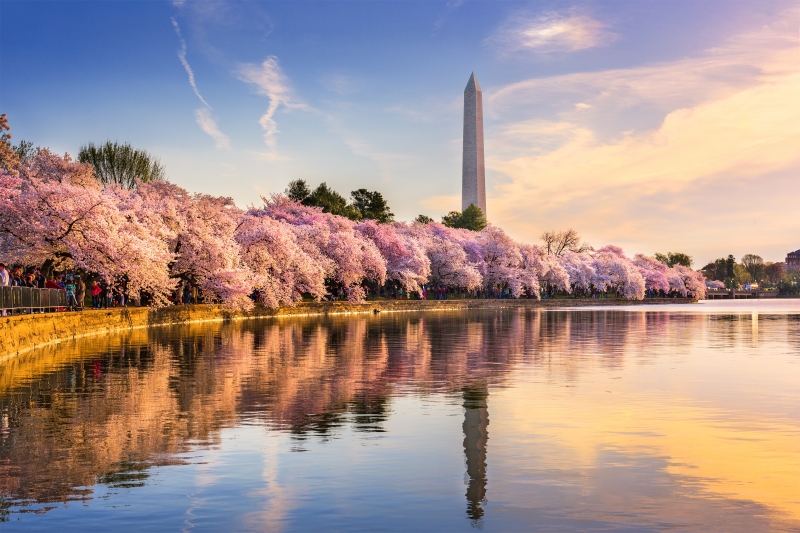 If you've never been to D.C. before, plan to spend some time along the Tidal Basin, a 2-mile-long pond that was once attached to the Potomac River and serves as the backdrop to some of D.C.'s best-loved sites. Every spring, the Tidal Basin bursts with color as cherry blossom trees (gifted to D.C. from Tokyo) bloom into cotton candy-colored tufts, and they attract hordes of visitors. You can follow the path that leads around the basin, but many recent visitors recommended testing the waters in a paddle boat. Paddle boats are available to rent starting March 15 for $18 per hour for a two-passenger boat or $30 per hour for a four-passenger boat. You can pick up a paddle boat every day from 10 a.m. to 6 p.m. from March 15 through October 9 from the boat dock near Maine Avenue.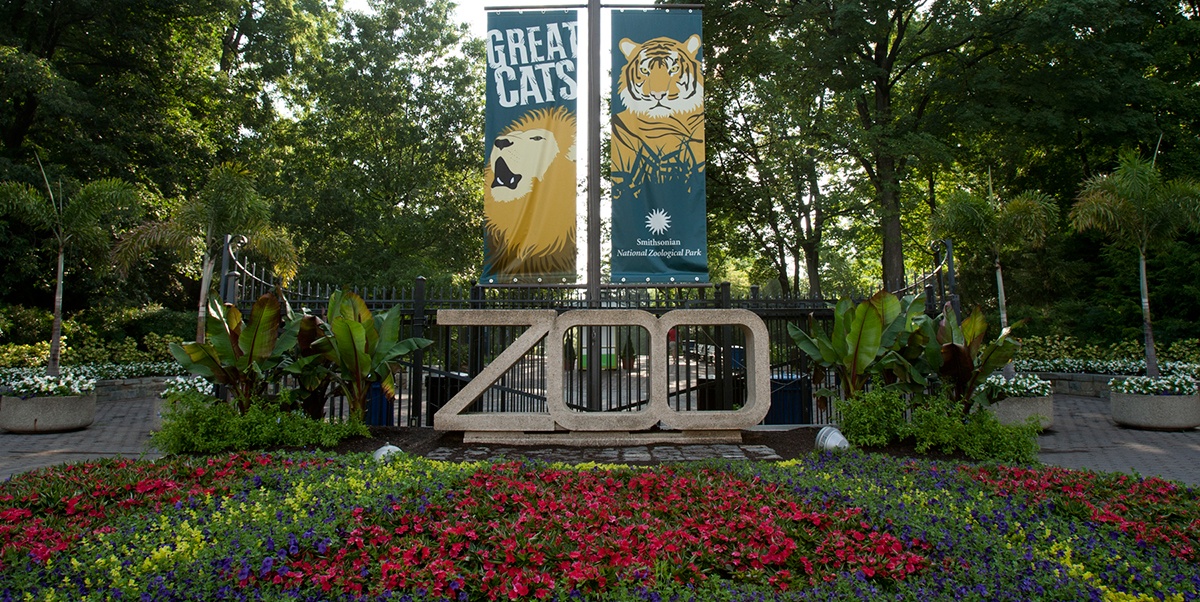 More than 1,500 animals call the Smithsonian's 163-acre National Zoo & Conservation Biology Institute home, from Asian elephants to great apes to sea lions. While here, don't miss your chance to meet the zoo's most popular resident, a baby panda named Bei Bei who was born on Aug. 22, 2015. Also, be sure to look up every now and then as you stroll beneath the Orangutan Transport System (called the O Line): Chances are you'll spot orangutans swinging along cables between eight steel towers. Or, if you're more intrigued by the exotic animals native to South America, head over to the 15,000-square-foot Amazonia exhibit, home to creatures like titi monkeys and yellow-rumped caciques.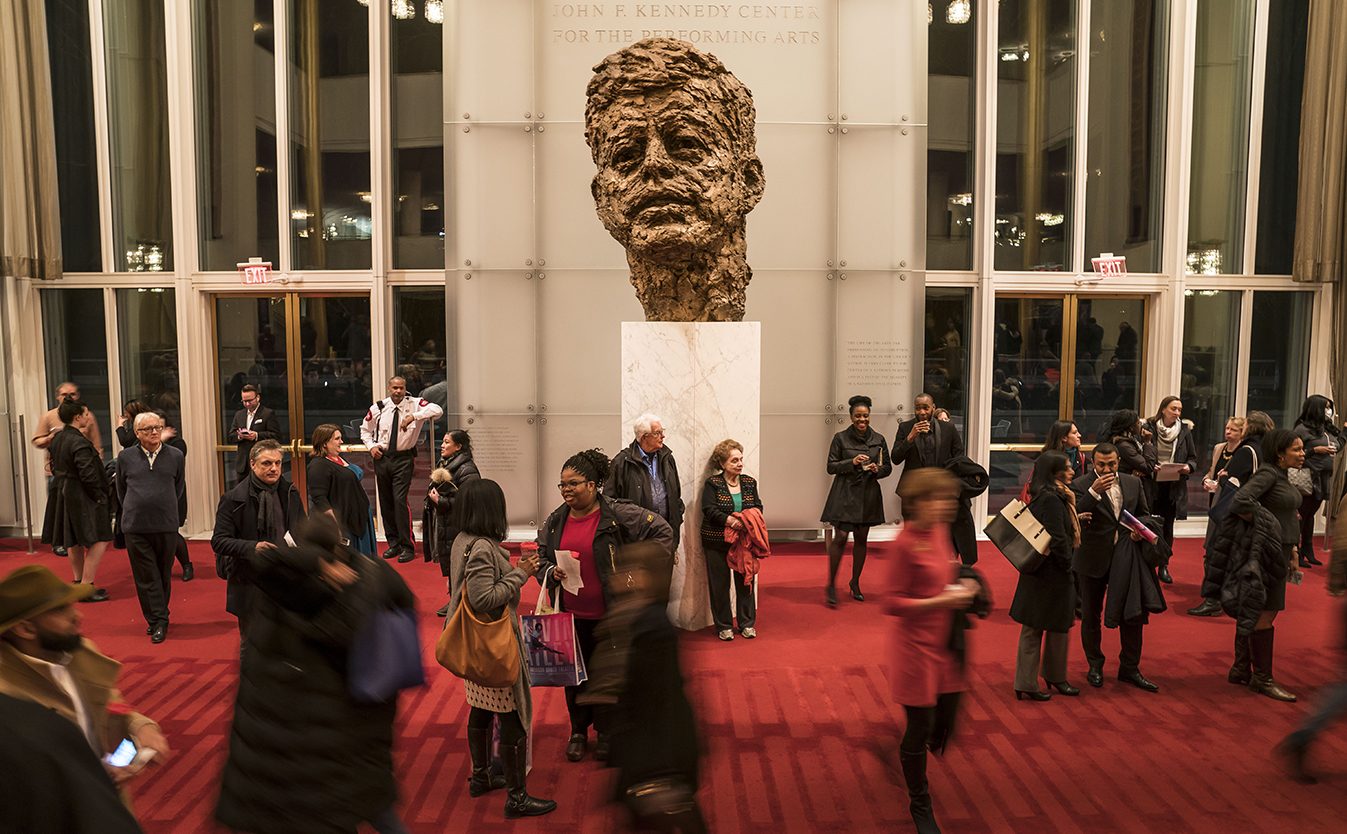 John F. Kennedy Center for the Performing Arts
Many travelers highly recommend a visit to The John F. Kennedy Center for the Performing Arts, built and named for America's beloved Camelot president. The Kennedy Center houses the National Symphony Orchestra, the Suzanne Farrell Ballet and the Washington National Opera, as well as a number of other theater and musical performances throughout the year. Although ticket prices run a bit high, you can take in a performance for free on the Millennium Stage.
Washinton National Cathedral
Construction first began on this massive cathedral – the sixth largest in the world – in 1907, but it wasn't actually completed until 1990. Designed in the Gothic style, the Washington National Cathedral sits surrounded by gardens, creating a pleasant atmosphere for visitors. Take a stroll around the cathedral and peer at its high vaults and flying buttresses, or step inside to admire its intricate glass-stained windows. Another highlight is the cathedral's Gargoyle Tour. This tour – offered between May and September – gives you a chance to gaze up at the building's stony grotesques and gargoyles. (There's even a Darth Vader gargoyle that was appointed in the 1980s along the right-hand side of the northwest tower.)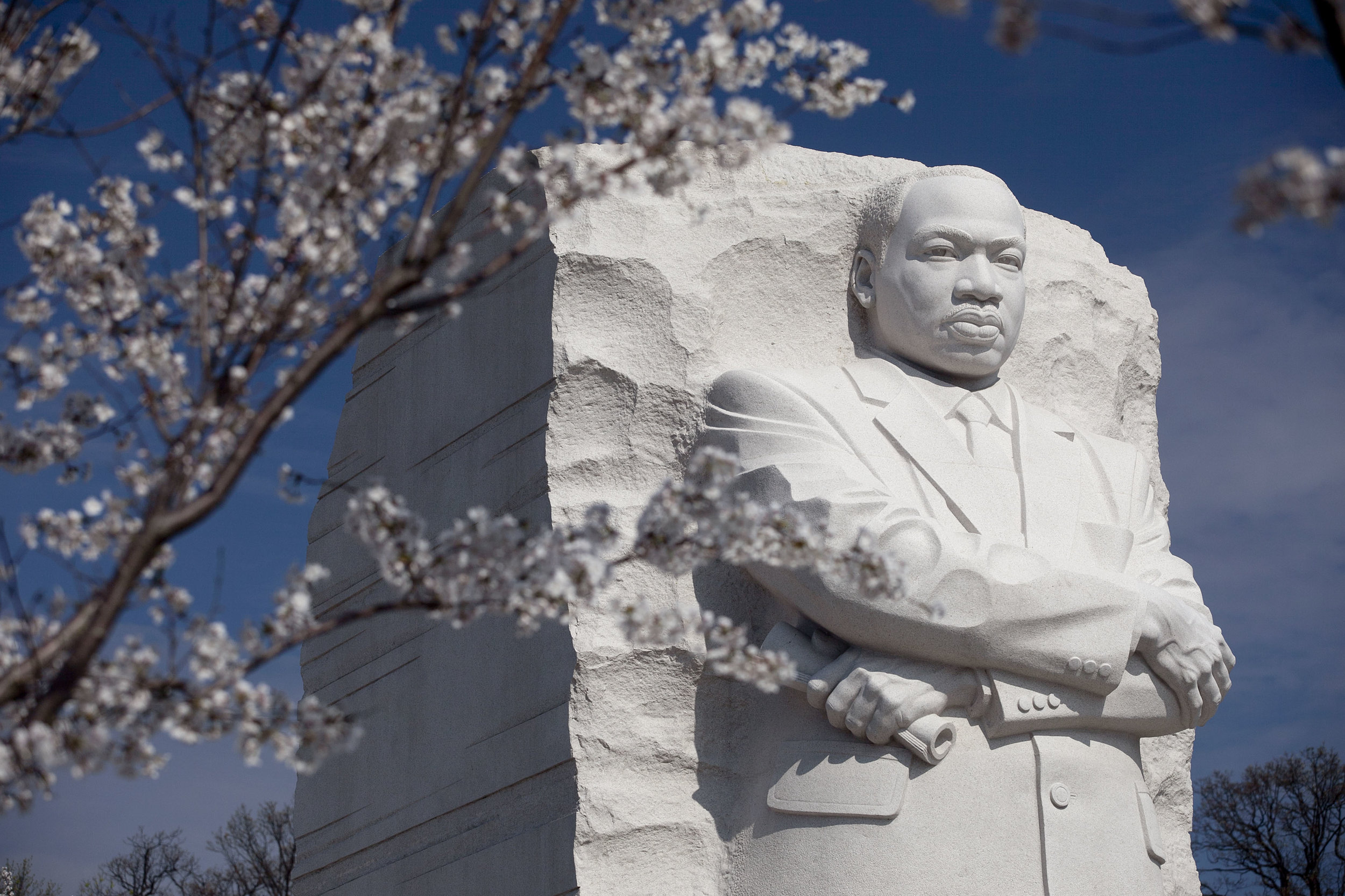 Martin Luther King Jr. Memorial
Located beside the Tidal Basin, this 30-foot-high granite memorial pays homage to civil rights activist Dr. Martin Luther King Jr. Everything from its address at 1964 Independence Ave. (a reference to the year the Civil Rights Act of 1964 was passed by Congress) to its design (which shows King emerging from the "Mountain of Despair"), are meant to reflect King's significant contribution to American history. What's more, this towering sculpture opened to the public in 2011, making it one of the newest memorials to open in the District. It is also the National Mall's first memorial dedicated to an African American.